Mobilis "Lightning Bolt"
Child's Tricycle
For Sale: $1000 in Riverside, Calif. SOLD
(click on pictures for high-resolution versions)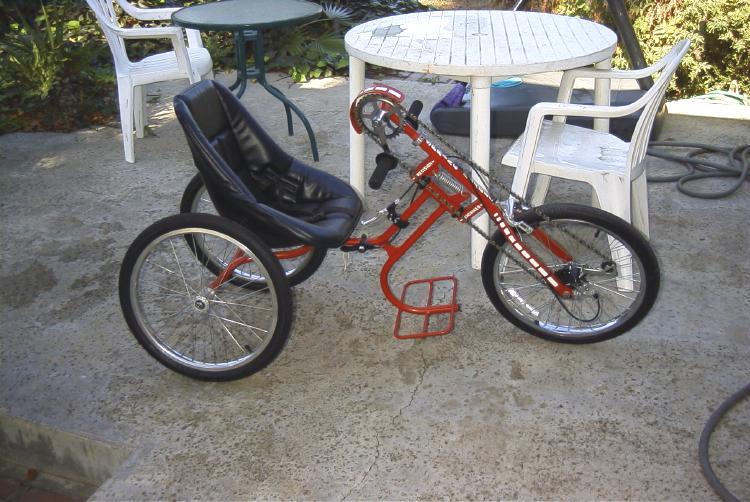 This hand-powered tricycle is sized for a child, and has been very lightly used. It's in "like-new" condition, and has always been stored indoors. It has six speeds (the manual says 21; the web site 7, go figure) and a parking brake. This model has a single caliper brake which operates on the front wheel.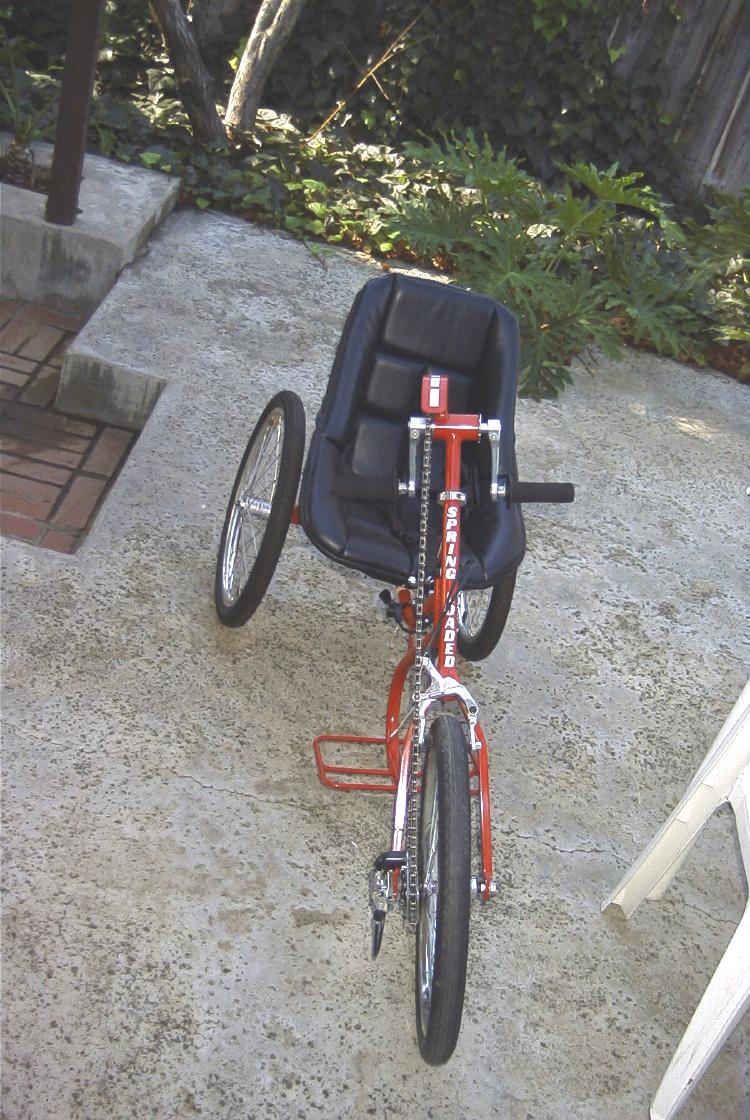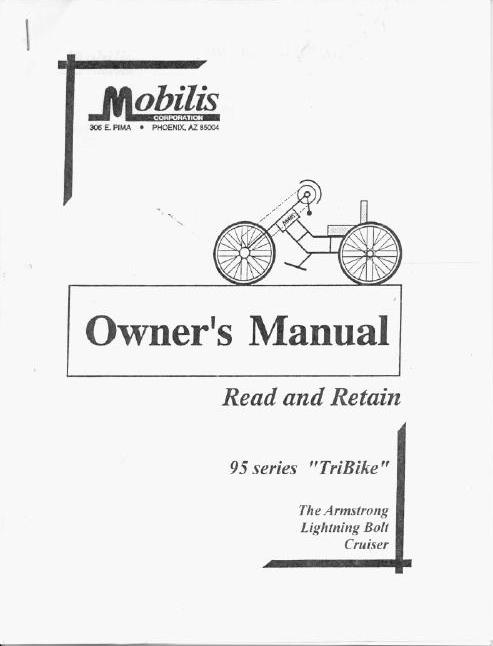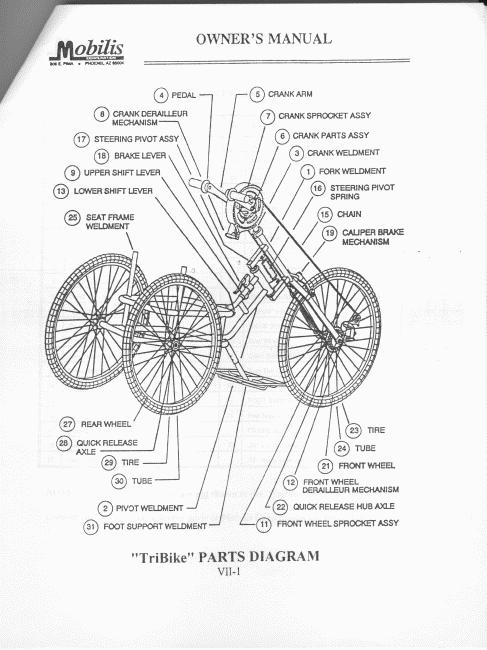 For more pictures of this model, see the manufacturer's website at http://www.hand-crank-tricycle.com. It sells for $1500 new.
This trike is just a bit too big to ship without being packaged very thoroughly, so we prefer local pickup in Riverside, Calif., but if you really want it shipped, add another $50 to disassemble it and pack it up into several heavy boxes. Then add the shipping costs of whatever service you want to use.
Contact Elizabeth or Greg Kordes at 909.343.1559 for more information. Alternatively, you can email Liz at ekordes@csnsys.com, but she's an infrequent email user, so the phone is more reliable.




---
Send web-page-related mail to asavage@iname.com
Back to Al's home page
Last updated 29-Sep-2000 04Mar2019