For Sale

Donated to charity 2012

Hi Lift Portable Material Elevator
"Vermette" model 520A
Hoists 500 pounds -- to 20 feet --

<--- home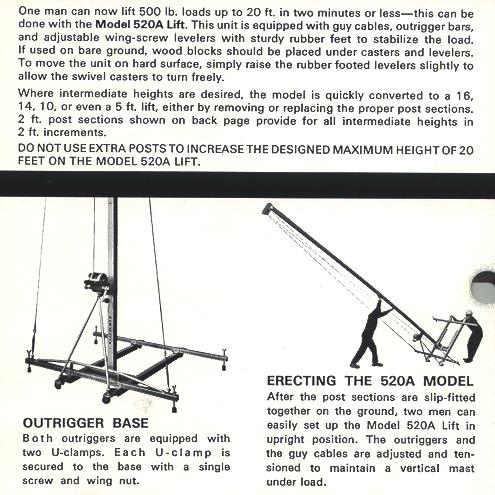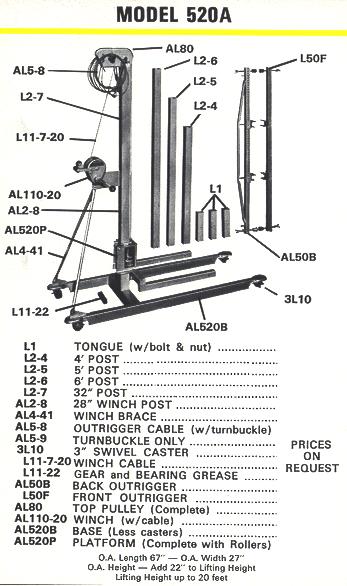 Easy disassembly for storage and transport
In very good condition - not used in commercial service - stored indoors
This lift is only an assembly when in use on site or stored nearby.
When stored and moved it is normally disassembled into manageable pieces.
Crating for shipment ( not available in this rural area )
and associated shipping costs would not be an economical option.

Buyer should plan to pick it up in their vehicle - van / utility trailer / pickup truck etc.

Delivery ( additional $ ) possible within the Las Vegas to Los Angeles corridor area.

Located in Alamo, Nevada ( 100 miles N/E of Las Vegas ) Price: $ 700.00

Contact: John Savage -
home
- - - - - - - - - - - - - - end of page - - - - - - - - - - - - - - - - -