(formerly "Al's CX500 stuff page")
1981
Honda CX500
For Sale
Sold!
(Best viewed at 800x600)
(A project that needs to become someone else's)
Located in Blaine, Wash., up near the Canadian border.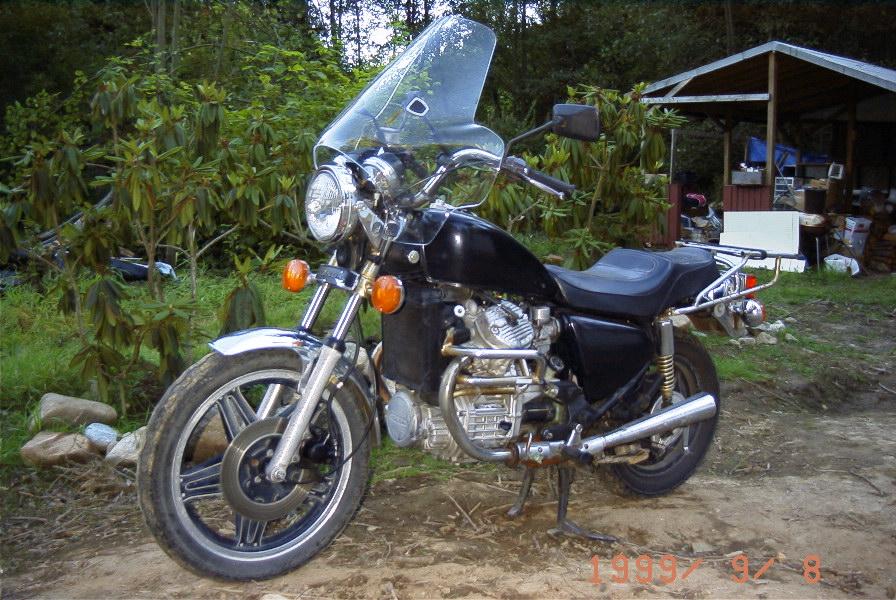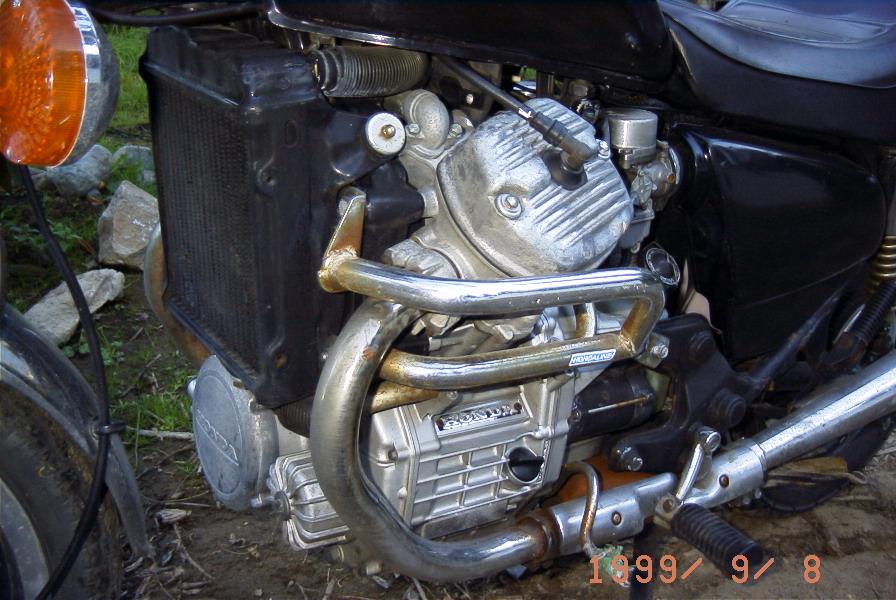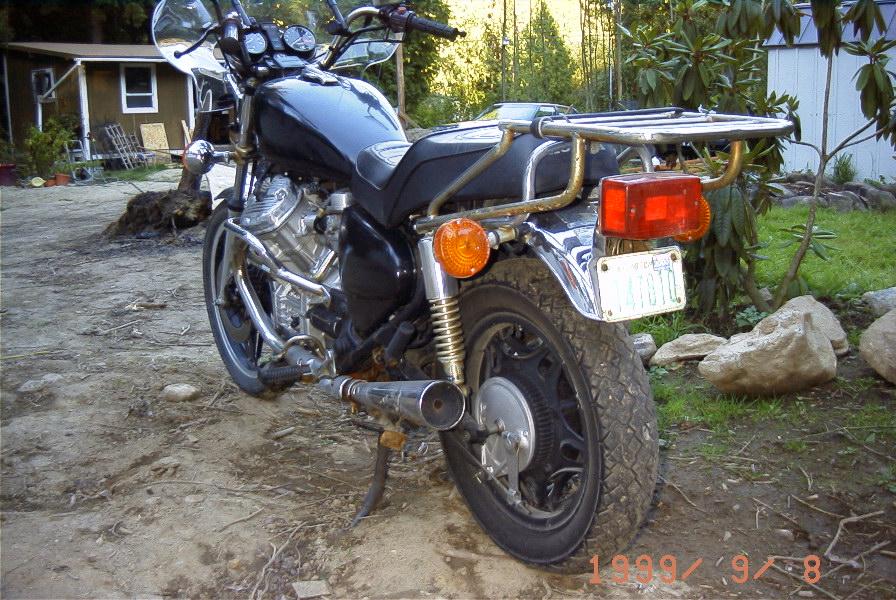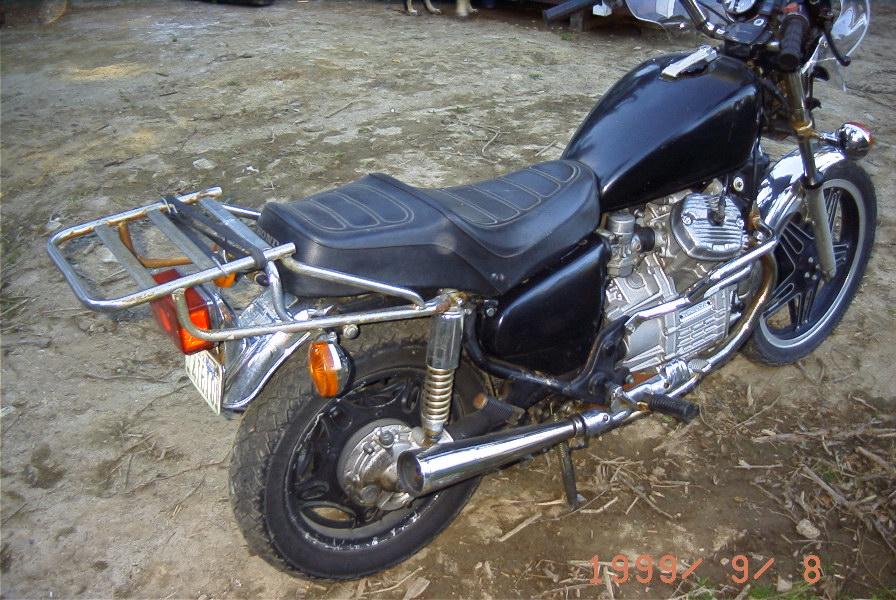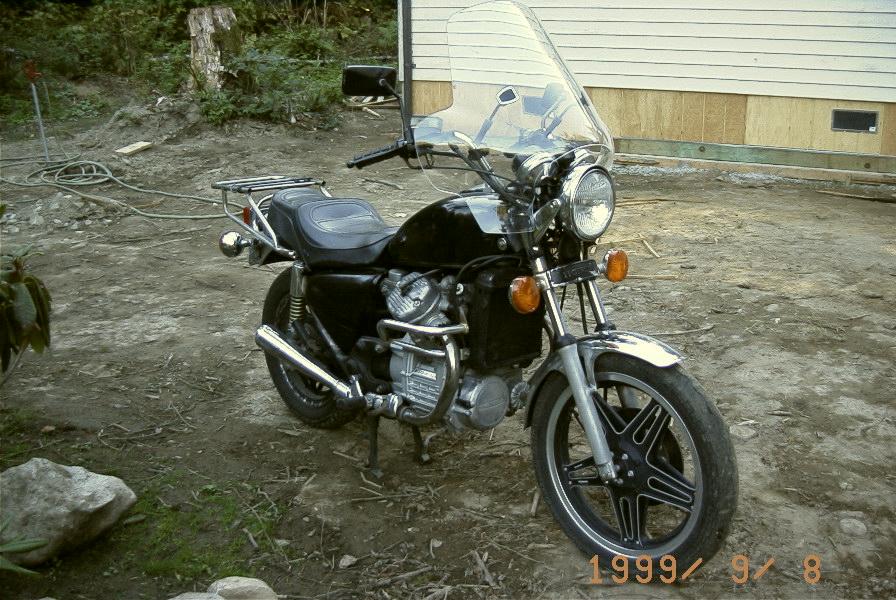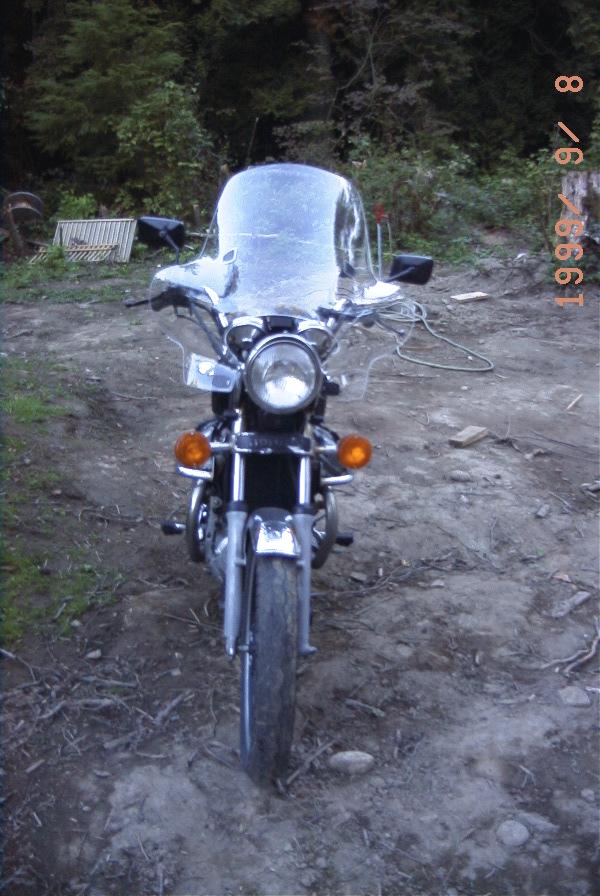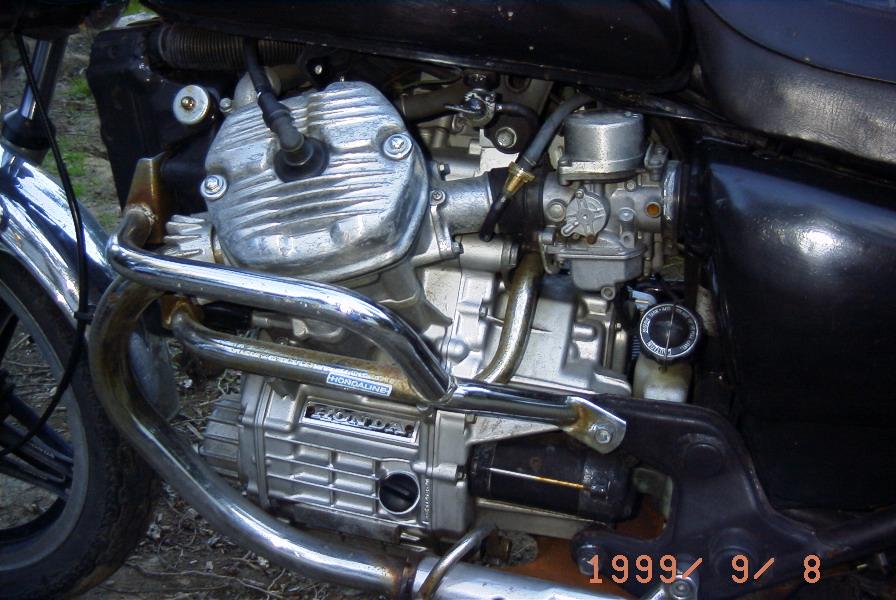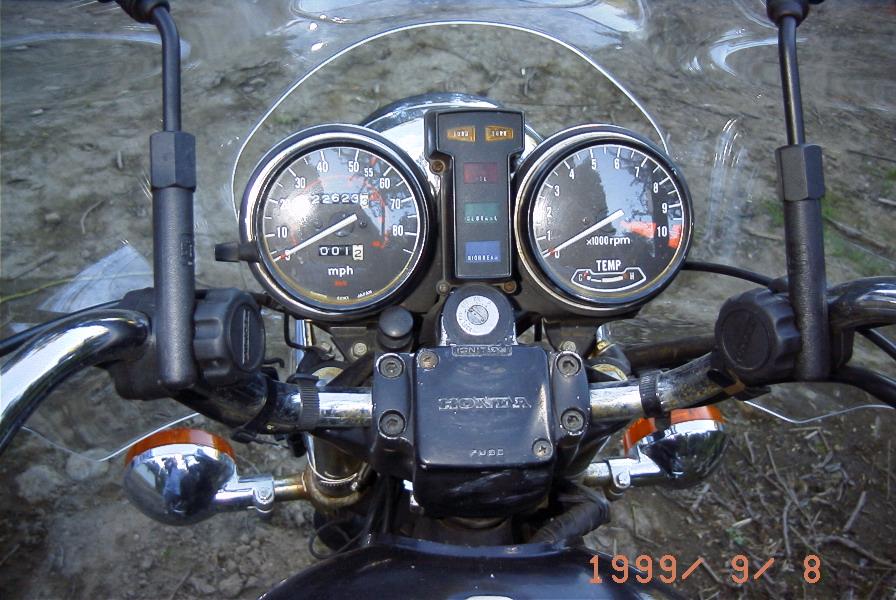 ---
This rig was purchased this by me in May-99 as part of a package of two rigs. The other one was the one I really wanted, but it was going to take much more work to get mobile.
This one has obviously been stored outdoors at some point in its life, and the finish is somewhat rough. The tank and side covers have been repainted, and none too well. Drips are evident. The exposed aluminum needs much work to get a shine back, and the chrome has moderate surface rust everywhere except the fenders, which are pretty good.
I added the windscreen about 500 miles back ($130) and it works quite well.
It has 22k miles indicated, seems to use no oil (I'm running Castrol Syntec), does not smoke at all. No leaks anywhere, not even the shift shaft seal.
You'll notice that the radiator shroud is missing; that's the way I bought it. I have two "parts bikes" and one of them has all the pieces. You can have all the CX parts you can carry off with this bike! Spare wheels, GL gas tank, two motors (one seized from corrosion, the other reputed to have a bad head gasket, but I haven't looked into it). One of them has a title.
The rear tire is near new; the front is worn, but a very good spare comes with it.
The front pads are new, and I've replaced the brake fluid with DOT5 silicone. The master cylinder looks like it weeps a bit, but no fluid has ever reached the lever. The rear shoes are new, and it stops almost too easily <g>.
The seat is near perfect, with one <1" stretch tear on one side. I weigh 250, and I've put a few miles on it, and it's not growing, so the seat cover is not rotted.
It has a miss. I've played with it a bit, and I'm assuming that it needs a stator replacement. As it is, I'd rather invest my elsewhere, so I'm leaving this task to you, and pricing the bike & parts accordingly. I've pulled the rear housing & stator out of one of the other engines, but haven't installed it.
One muffler was starting to leak and blow onto the rear wheel's final drive, leaving unsightly black soot there. I looked in vain for a pair of used mufflers, and finally used JB Weld on the hole, which has held up fine. You can't see the patch unless you look for it. But I'd guess that new mufflers are in its future.
The shifter's rubber is missing. Notice the green tape someone has put in its place!
The carbs both had gunk in them; the right one still does not seem to have the full range of adjustment for idle mixture, but it runs pretty well all the same. I've ridden it about 1,200 miles last summer, enough to get a good feel for it, and the bike is pretty solid. 100 miles/tank (and then you have to switch over to reserve), approx 48 mpg. Everything works. Judging from parts alignment clues (turn signals, headlight brackets), I'd say that it's been down at some point in its life. Fork seals do not leak, damping is decent. New battery in May-99. New handgrips. New platinum plugs ($8 ea). No, I've never adjusted the valves.
Now I find that I've lost the key for it over the past winter, and there's now an extra dent in the gas tank -- somthing must have fallen on it over winter. Sheesh. I don't think I'm going to get around to repairing this rig this summer, so I'd like to pass this project along. I want $300 for the running bike, plus the two "parts bikes" (or as much of them as you want).

Back to Al's home page
Last updated 03-Aug-2000