1963 & 1964 Cadillacs
(Best viewed at 800x600 with Netscape Navigator)
---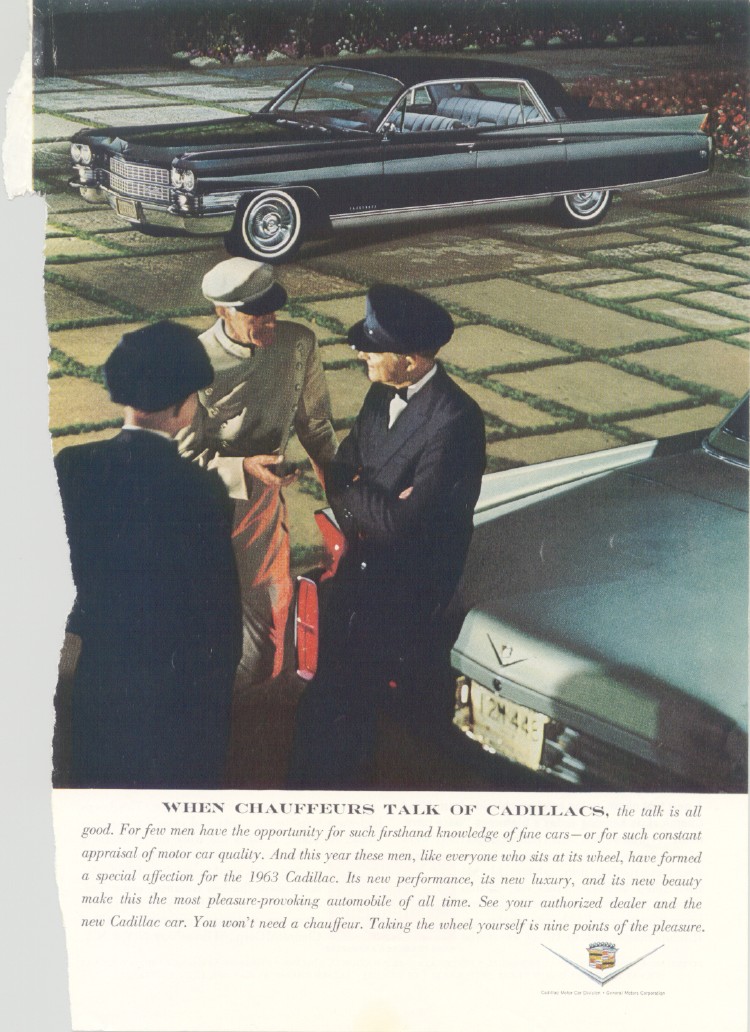 1963

---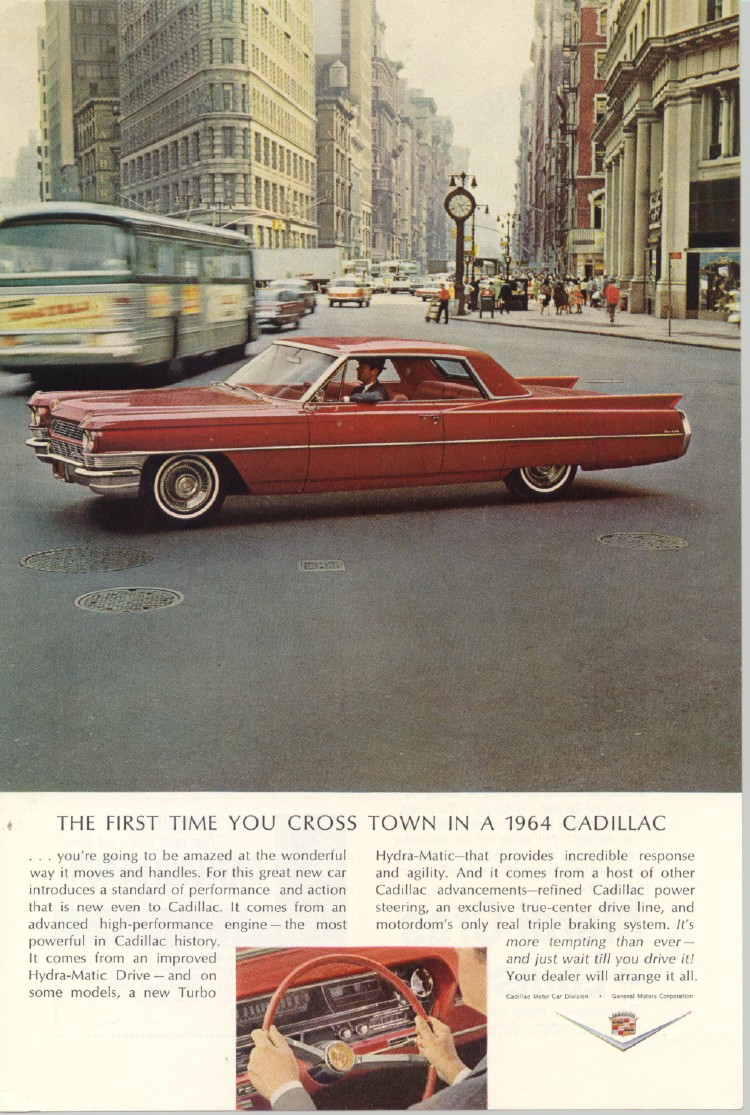 1964
04Mar2019 ALS:
A couple of notes on the differences between the '63 & '64 Cadillacs.
The '63 grill is fairly vertical; the '64 is protruding in the center bar just a bit.
1964 rear fins are a bit lower. 1964 was the last year of completely discrete fins; 1965 saw them finally subside into the rear quarter completely.
1963 was the last year of the 331/365/380 engine; 1964 debuted the 429, which later grew up into the 472 and finally the 500, but the 1964 429 block is unique: the motor mount locations are about 1" different from the later engines. I recall this because I once owned a '64 Convertible and bought a '65 SdV solely for its engine, which did not fit! This is from memory of almost 40 years ago, so I wouldn't be surprised if I have it wrong, but not fitting was definitely an issue.
1964 received the first 3-spd Turbo-Hydramatic 400, finally abandoning the dual-coupling 4-spd Hydramatic after more than a decade, but with only a D and L on the PRNDL; you could not manually shift to 1st gear.
---
email Al about this
Back to Al's home page
Last updated 08-Sep-2000 04Mar2019